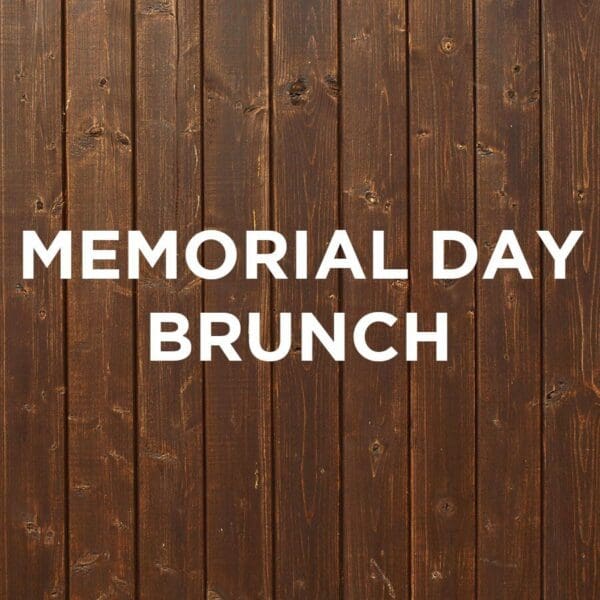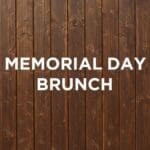 May 27 – Memorial Day Brunch
$29.95
May 27th | Memorial Day Brunch Seating Times: 11:30am, 1:00pm
---
Join our staff of three Culinary Institute of America chefs as we celebrate Memorial Day with this unique chef-attended, farm-to-table brunch. Reservations required.
---
UNLIMITED BLOODY MARY & MIMOSA BAR | Chef Attended Pasta Station | Omelets Made to Order | Carving Station | Displayed Hot & Cold Buffets
.
Brunch Seating Times: 11:30am, 1:00pm
.
Use the "Ticket Type" Selector to indicate your reservation time..
Sunday Brunch
INCUDES Unlimited Bloody Mary & Mimosa Bar
Pasta Made to Order
Chef Attended Station featuring…
Red Bell Pepper, Green Bell Pepper,Tomato, Zucchini,Yellow Squash, Green Peas, Mushrooms, Artichokes, Kalamati Olives, Green Olives, Bermuda Onions, Capers, Spinach, Broccoli, Basil, Crushed Red Hot Peppers, Garlic, Italian Sausage, Char-Grilled Chicken, Ground Sirloin, Gulf Shrimp, Smoked Ham
***
Tomato Basil Sauce, Pesto Sauce, Alfredo Sauce, Tomato Vodka Sauce, Extra Virgin Olive Oil
***
Penne Pasta, Spaghetti, Angel Hair, Rigatoni, Fettuccine
***
Parmesan Cheese, Goat Cheese
Omelets Made to Order
Carving Station featuring…
Roasted Rare Garlic Crusted Steamship Round with Horseradish Cream Sauce, Baked Molasses Glazed Virginia Ham
Displayed Hot Buffet
Buttermilk Belgian Waffles with Fresh Strawberries, Maple Syrup and Vanilla Whipped Cream
***
Crispy Applewood Smoked Bacon, Griddled Country Sausage Links Rosewood Hash Brown Potatoes
Displayed Cold Buffet
Sweet and Sour Coleslaw, Cranberry Chicken Walnut Salad, Italian Antipasto Salad, CrabSalad with Lemon Aioli, Country Pasta Salad, Dijon Mustard Potato Salad Baby Field Green Salad,Tomato Caprese Salad, Fresh Seasonal Melons and Berries
Fresh Baked Pastries from Rosewood Bake Shop
Assorted Danish, Muffins, Bagels, Croissants and Sweet Breads and Delectable Desserts
$29.95