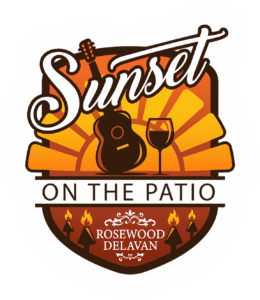 Gretch and I want to thank all our performers, guests and dedicated staff who supported and made this the most successful SUNSET ON THE PATIO season to date.
Several of our shows sold to capacity and the average attendance for this season was at 80% seating.
We are always striving to improve every aspect of the event and our review and planning for next year's season is already underway to continue the concert series that has become special to so many.
Continue to watch our website for exciting SOTP NEWS, as well as Cabaret Shows and Holiday Events scheduled for the remainder of 2022 and on into 2023. Scroll down for tickets for more shows.
We deeply appreciate your commitment and loyalty!
Most Sincerely, Mark and Gretch Hladish
Our calendar changes almost daily!
The best way to be notified of changes is to enter your email and hit Subscribe!