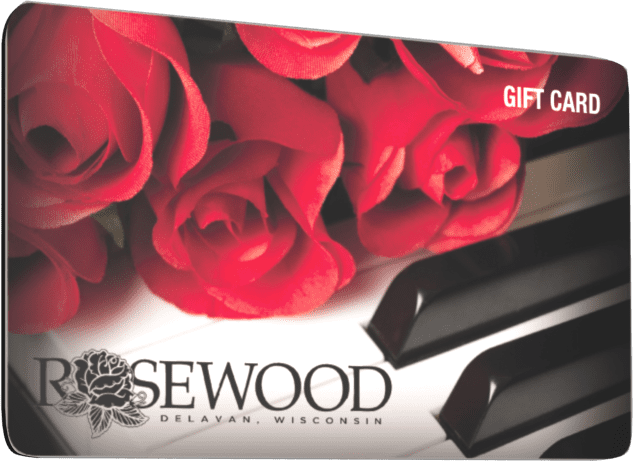 We're excited that you've received a Rosewood gift card!
Please Call 262-725-7286 For More Information
All Rosewood events subject to availability. You will need to call prior to redemption of your gift card.
Our gift cards can be used at the Rosewood Bar, Gift Shop, or Event Ticket with advanced reservations.