Weddings
Rosewood paints a canvas of wedding day joy through our signature atmosphere, catering, decorations, floral design, music, photography and videography. Whether you're a hands-on, do-it-yourself planner or you prefer each detail handled for you by a professional, you can trust us to create a day to remember.
We are thrilled to give you access to our "One-Stop Wedding Shop" network of Preferred Vendors who will work with us to manage every detail of your event bringing unparalleled service at an unbeatable package price. We understand exactly what it takes to deliver a quality event every time.
The Rosewood bride wants the elegance of a well designed day with the privacy of a space that is her own. Whether it's a simple exchange of vows in our breathtaking gazebo, an outside cocktail hour amidst the canopy of trees, or a full banquet serving up to 185 guests, each bride can customize her signature menu from Chef's fresh "farm to table" cuisine. Guests may stroll through our charming English gardens, raise a fireside toast to the happy couple, and dance the night away in our state-of-the-art ballroom. Discover Rosewood's magical world of entertainment and make the kind of memories that last a lifetime.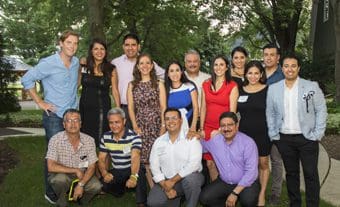 Corporate Events
Rosewood offers planning and space for all types of corporate occasions and events handled with an expert level of attention and professionalism. Lighting, audio and multimedia presentation available. Make your corporate event memorable at Rosewood.
Impact Workshops
Need a fresh perspective for your sales organization or not-for-profit? Our Impact Workshops offer an answer to the unique needs of today's team building environment. In any one of our turn-key seminars, you'll assist each individual in identifying where they best fit and how their skills can best be utilized.
Expos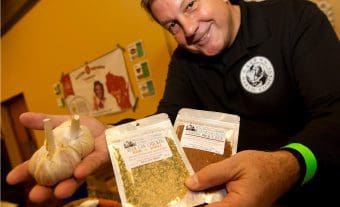 Come for the connection and education, stay for the information and inspiration. With a unique space for exhibitors and a state-of-the-art sound, lighting and video wall, demonstrations and lectures come to life in a remarkable format.
Trade shows, fairs and industry exhibitions provide unique sales opportunities that generate leads, find suppliers, network, and further promotion. In short, whatís possible to achieve at one trade show may take weeks or months to do otherwise.
Rosewood's state of the art facility wraps attendees with technology and innovation through sound, lighting and videography. Customize your experience with our knowledgeable production staff to maximize the success of your event. Rosewood provides an intimate experience, inside and out. Book your expo at Rosewood to set the stage for business activity for the year ahead.

Video Gameshows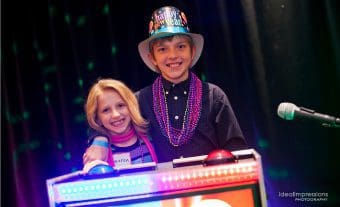 Imagine all the bells and whistles of a broadcast quality game show complete with lighting, staging, individual or team player buzzers, microphones, and a 12×8 foot video wall. An audience to follow all the action of their favorite game show formats like: Jeopardy, Wheel of Fortune, Hollywood Squares, and Family Feud.
Customizing content captivates audiences from the board room to business meetings, competitive team building exercises, family themed events, to large groups.